Footer
Open the Yo!Classifieds Options tab in the wp dashboard. Choose Footer Setup. For the Footer Type pick Custom Footer and then click Save.
Open the Footers section in the Yo!Classifieds Elements tab. Here you can add an unlimited amount of new footers. Simply as that, you can make beautiful footers with Elementor.

If you don't see Edit with the Elementor option, you need to enable it in the Elementor/Settings tab.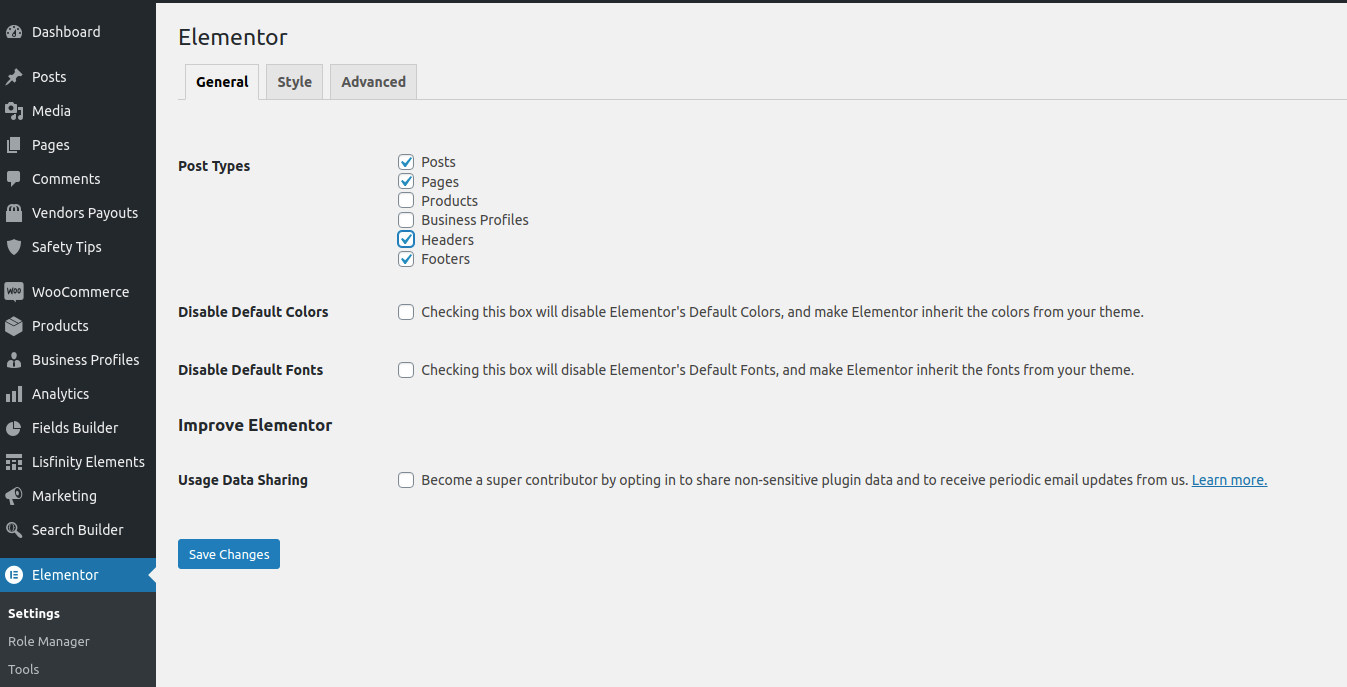 You can choose a different footer for each page. Just pick one that you want from the tab Page Options – Choose Page Footer dropdown button.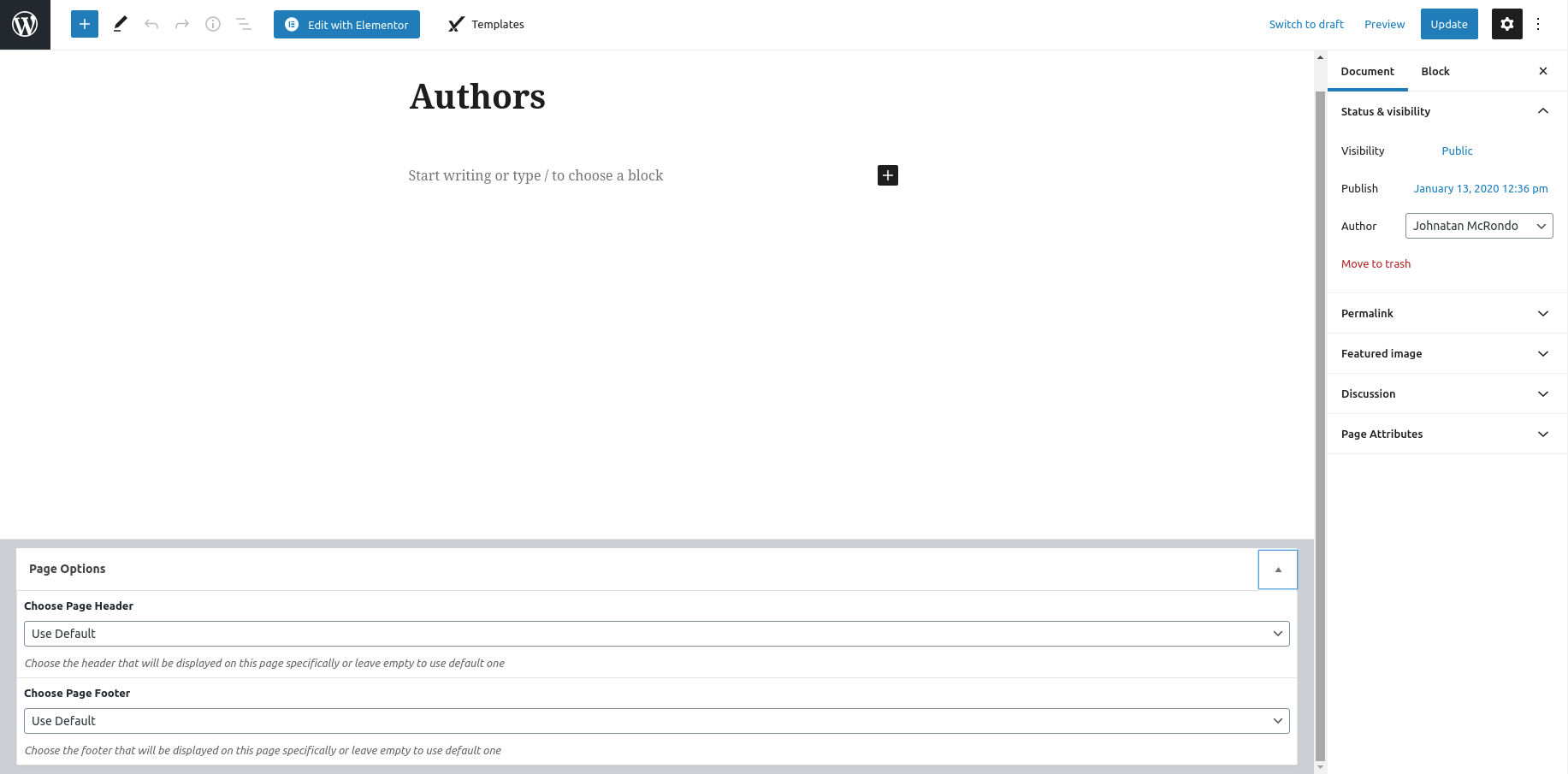 Take a look at this tutorial to see how easy is to make an amazing footer with Elementor Shortcodes.